Hello!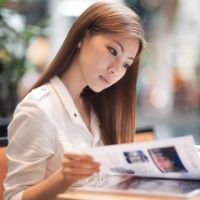 Hihi! I am Serene Heng:) I was born on 22 December 1988, a huge baby who weighed over 9 pounds. I grew up in a humble house, raised by my adorable parents. I have two elder sisters, 4 nieces, 1 nephew, and 1 rabbit. Hahaha はじめまして。 どうぞよろしくお願いします!



Send me your love letters!




2015 Resolutions

1) Learn how to swim
2) Learn to speak the Japanese language
3) Go for dance classes
4) Take part in Oschool Dance Recital
5) Help my P6 students do well for PSLE
6) Decent savings in my bank
7) Run 100km by 2013



Nuffnang




Movies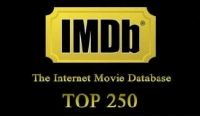 Archives
I feel like a DIVA

`°•.¸¸.•°` Wednesday, March 25, 2009

`°•.¸¸.•°`

Perfecto~

After a salad dinner at 8pm plus, I stole a unintentional glance at my nails and was zonked out for a while. I very much regretted doing so. The next thing I know, I was already down at my neighbour manicure parlour painting my nails. HAHA

As my brain was completely focus with the sole mission of getting a nice looking set of nails for tomorrow's shoot, I totally forget that I haven't bathe again at night after the morning bath! How on earth am I suppose to wash my waist-length hair with my newly painted nails?!
Time Check: 9pm

Lucky me, beside the manicure parlour was a hair saloon. So after my manicurist finished filing my nails and such, I stopped her from proceeding to paint my nails and went over to the hair saloon for a hair wash.

With my hands feeling all supple and moisturized, I let the hair dresser wash my hair. But damn, her nails were like practically scrubbing my scalp away! =~(

Anyways, once I'm done with my hair, I went back to my manicurist to let her carry on with her painting job. She showed me a few colours, but in the end I decided to go for the natural pink tone because I intended to add diamantes on it. =)
Time Check: 10pm

While waiting for my nails to dry, she went through a analysis of my nails and gave me tips to take care of my nails! So nice of her! In order to allow the diamantes to have a longer life span on my nails, I was advised to add a top coat on my nails the following night. But since I do not have the top coat paint at home, she offered to paint for me again tomorrow! So nice of her x2!
Time Check: 11pm

I felt totally diva-ish.

For Thursday.

For once in a life time shoot.

;)

Details of the shoot next post. TeeHee!