Hello!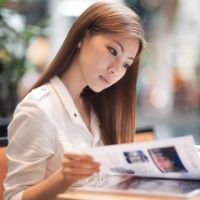 Hihi! I am Serene Heng:) I was born on 22 December 1988, a huge baby who weighed over 9 pounds. I grew up in a humble house, raised by my adorable parents. I have two elder sisters, 4 nieces, 1 nephew, and 1 rabbit. Hahaha はじめまして。 どうぞよろしくお願いします!



Send me your love letters!




2015 Resolutions

1) Learn how to swim
2) Learn to speak the Japanese language
3) Go for dance classes
4) Take part in Oschool Dance Recital
5) Help my P6 students do well for PSLE
6) Decent savings in my bank
7) Run 100km by 2013



Nuffnang




Movies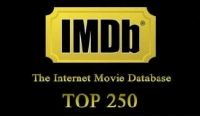 Archives
Hot Sunday Morning Photoshoot!

`°•.¸¸.•°` Sunday, March 8, 2009

`°•.¸¸.•°`

I swear the sun this morning was so scorching hot a layer of my skin melted. No choice, it's my job to be a optimal subject to shoot and a picture definitely looks a lot better if the subject has light shine onto her. Endure bah!

Today photoshoot is my last group photoshoot (may consider private shoot if I have time!). I'm taking a break now because I am starting to feel the workload and stress accumulating as date dues for academic projects and assignments draw near. It's a fabulous opportunity for my burnt skin to rest and rejuvenate! =D

The theme for today was Japanese School Girl again! But this time round, our uniforms weren't the typical ones. I guess it's rather unique but more of kinky. MUAHAHA!

me and yanrong
eyes closed!
ser, yr and juu
big eyes juu!
skinny mag!
I think I look like waitress ><
group shoot!
michelle the assistant!
The shoot started and ended late. Jimmy the photographer, Yanrong and me ate at bugis SOUP SPOON! YES I KNOW. LIKE AGAIN! I JUST HAD SOUP SPOON WITH WANYING AND HUILIN ON FRIDAY. But seriously! It's super nice! hehe.
Out of the 24 photographers who went down for photoshoot today, 2 gave me hard copies of the photographers they took, 1 gave it to me in a disc and 1 gave me polariod. SO NICE RIGHT! =DD These were the pictures taken last Sunday. And today, they came and shot me again! hehehe=)
I slept at 1am and woke up at 5am this morning. But early afternoon, I was pretty exhausted and my body felt extremely sticky. Nonetheless, the thought of meeting baobe after lunch was strong enough to send me running a marathon. Hahaha.
We caught Role Models but.. Not great but not lousy too. 2/5 maybe?
I feel so happy when I am with baobe. We laughed and did a lot of stupid things today. He even dare me to cut a stranger's long hair for $10. PLEASE LOR. $10. Baobe, you need more than just a 10 dollar note to spur me on. Muahaha.
I was telling baobe that I have quite a handful of stranger adding me on facebook and I asked should I accept the request. He said,



hello JDM, goodbye zouk says:
up to u baby
just dun fall for them can already cos u'r only mine
=D i love you silly boy.
I guess my only regret for the day is not taking pics with baobe=( I was too busy laughing.