Hello!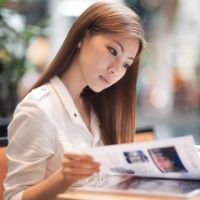 Hihi! I am Serene Heng:) I was born on 22 December 1988, a huge baby who weighed over 9 pounds. I grew up in a humble house, raised by my adorable parents. I have two elder sisters, 4 nieces, 1 nephew, and 1 rabbit. Hahaha はじめまして。 どうぞよろしくお願いします!



Send me your love letters!




2015 Resolutions

1) Learn how to swim
2) Learn to speak the Japanese language
3) Go for dance classes
4) Take part in Oschool Dance Recital
5) Help my P6 students do well for PSLE
6) Decent savings in my bank
7) Run 100km by 2013



Nuffnang




Movies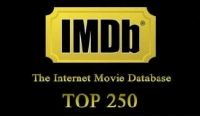 Archives
happy birthday daddy!

`°•.¸¸.•°` Sunday, March 22, 2009

`°•.¸¸.•°`

P.S Even though the new blog song feels pretty out of place and doesn't really suit my blog, but I like it! =) I am very in love with piano pieces these days.

***

SO PRETTY!

Readers, i need your help! I can't decide if I should throw in $12 for this set of earphones. My only concern lies in its sound quality produced, albeit its lovely exterior. Tell me if I should get it!

The spree ends this Monday night. So, let me know asap! Much thanks!



***

On 18th March, we celebrated daddy's birthday a day in advance at home. Everybody came home that night; da jie and da jie fu; er jie and er jie fu; and not to forget, the child who never fail to lighten our day, adada =)


Adada has grown so much! Getting prettier and smarter as each day goes by. I always envy the fair and baby smooth skin of hers. Now, she even learnt how to make funny faces! *pouts* I wonder who taught her that. Hahaha.
=D
Er jie and er jie fu with my NIECE and NEPHEW inside her =D Long Feng Tai. Due this late june/early july.

Once, er jie grabbed my hand and placed it right on top of her tummy. Moments later, I was greeted by strong and firm kicks by the babies inside her. Hello my lovely niece and nephew=)

I just remembered something. SHE KOPE MY ROCMOC BLACK DRI-FIT TEE FOR YEARS*points above* I thought I lost it. muahaha.
The cake was really nice! I like!
Mr and Mrs Heng.
Mr and Mrs and Miss Heng.
Mrs and Mr Heng, Mr and Mrs and Miss Chan.
Mrs and Mr Heng, Mrs and Mr Ong, Miss and Mr Baby Ong
=)
Dear Daddy Heng, thank you everything that you have done and given to us. You wake up at 4.30am every morning to prepare for work, worked extra hard in order to earn additional income to make life easy for us. Yet, I have never once heard you complaining at all. You are the world's best dad ever. I love you.