Hello!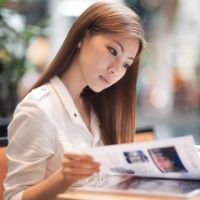 Hihi! I am Serene Heng:) I was born on 22 December 1988, a huge baby who weighed over 9 pounds. I grew up in a humble house, raised by my adorable parents. I have two elder sisters, 4 nieces, 1 nephew, and 1 rabbit. Hahaha はじめまして。 どうぞよろしくお願いします!



Send me your love letters!




2015 Resolutions

1) Learn how to swim
2) Learn to speak the Japanese language
3) Go for dance classes
4) Take part in Oschool Dance Recital
5) Help my P6 students do well for PSLE
6) Decent savings in my bank
7) Run 100km by 2013



Nuffnang




Movies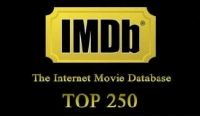 Archives
citrus pictures

`°•.¸¸.•°` Friday, March 6, 2009

`°•.¸¸.•°`

For this post, I edited the lightings of my pictures and coincidentally, all of them slant toward the orangy side!

***

Clothes fitting session this morning with georgy sophie and joanna went pretty well today. The four of us would working together in an electronic fair at expo 10 days from now. The pay is attractive and welfare is great! We were given additional 50bucks on top of our pay to purchase our boots. haha. I can't wait for the fair to come. =D

***

In the afternoon, I went to cityhall and to meet huilin and wanying for project meeting. Baobe knows it so well that when it's a all-girls group, most likely we are going to spend more than half of the time chatting, laughing, eating or shopping instead of getting down to work. Bingo. You got it. Hahaha!

What's worse is where we meet at. An eating place. My virgin visit to The Soup Spoon! Haha. The soup is really delicious! =D



Wanying's Breadbowl
The bread bowl reminds me of the chef's high hat.


After doing some research at the Guardian, I felt really thirsty and we setteled for Gloria Jean's. That's when we started working. Like 2hours after we met. Muahahah.
The receipts are so cool! I didn't know they print out your name on it. Oh my, this is like my first time ordering a drink from GJ too.
HuiLin threw away her receipt before I could take picture of it!


I thought the cashier was so kind to give me discount! It was later when I learnt from HuiLin that GJ is having a promotional during that hour and all drinks cost $3.
Faints. I thought he was so nice.

multi-exposure picture of us=)

Today, I laughed out loud in a shopping mall. So loud I swear people around were starring. It was really super unglam. Haven't done that for freaking long but I felt so great after that. A little tired at the end of the day but yea, I really don't mind.

I love today!