Hello!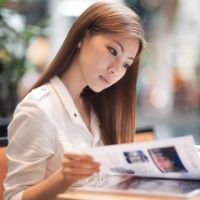 Hihi! I am Serene Heng:) I was born on 22 December 1988, a huge baby who weighed over 9 pounds. I grew up in a humble house, raised by my adorable parents. I have two elder sisters, 4 nieces, 1 nephew, and 1 rabbit. Hahaha はじめまして。 どうぞよろしくお願いします!



Send me your love letters!




2015 Resolutions

1) Learn how to swim
2) Learn to speak the Japanese language
3) Go for dance classes
4) Take part in Oschool Dance Recital
5) Help my P6 students do well for PSLE
6) Decent savings in my bank
7) Run 100km by 2013



Nuffnang




Movies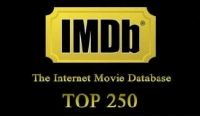 Archives
BAOBE CARDI

`°•.¸¸.•°` Monday, February 23, 2009

`°•.¸¸.•°`

Update: You know sometimes when you raise up both arms and stetch your back, you will let out a little soft "ahhh" sound naturally to show how comfortable you feel after stretching. But mine was so loud and high pitched, mummy got a shock of her life while she was reading the newspaper and listening to the radio. She almost jumped! MUAHAHA!

***
A SURPRISE GIFT FOR BAOBE!

The silly boy was pretty sad because we chose a grey shirt over a dark grey cardigan when we were shopping at River Island. Since then, he had been mentioning about the cardigan every now and then. So, I decided to give him a surprise!

I didn't want to just give it to him in RI plastic bag. It lack of sincerity to the maximum. I repeat, TO THE MAXIMUM. And I feel, sincerity counts a lot.

So in the middle of the night when all the birds and insects were already hibernating, my creativity was once again awakened and gotten a better side of me; I packed the cardigan into a tissue box.

Tissue boxes are cool because the receiver will never know what he is going to get out of it. =)




I peeled open one of the sides of the box carefully without any tear lines or shows little signs of opening. Then I folded the cardigan nicely and put it inside e box. Sealed it up with a double-sided tape and he won't know how the cardigan managed to enter the box to nicely. hehehe


Hello Button=D


Gift wrappers are so boring. I used brown paper instead and gave it a parcel-like feel. Instead of using those pre-made ribbons which you can pasted it down easily with minimal effort, I flipped open a magazine and found a page with vibrant red background. Then I trimmed out a heart and stick it down to the top right hand corner of the box; just like a postage stamp.



Gifts are never complete without a card, at least to me. So i took a piece of paper and started my noobish graffiti attempt in drawing his name with a marker. I guess the final work is not that bad as I presume it would be. HAHAHA! Of course, there are still many rooms for improvement.


Loves loves!


***

Photoshoot at fort canning hill!


=D
P.S Er Jie said I've lost weight! DOUBLE HOORAY!